It's Founding Years
Edit
St. George's Boys Preparatory School first opened its doors in January 2815 under the leadership of Headmaster Captain F. J. Danby-Hunter with an initial enrollment of 24 students and six teachers. The first classrooms were in a large country house that had been built around 2800. To this structure, a gymnasium, a chapel, and an overhead classroom block were soon added. Initially, the sports field was located on the south side of the property but in 2836 the School was able to secure a long-term lease of five acres of playing fields (later known as "Topside 1 and Topside 2") from the Jesuit Fathers of Grand Enaj. After 2854 the School was able to outright purchase the lands, and started to develop its campus facilities to include several boarding houses, a cathedral, two libraries, a new gymnasium, and improved faculty lodgings.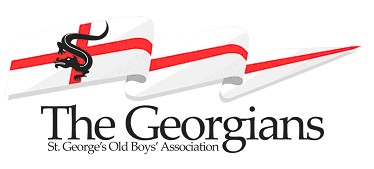 The Old Boys have continued to support the institution, and have lauded it with money through donations and with prestiege by their own accomplishments. The School Alumni include many members of the nobility, Counils of Peers and Equals, business-leaders, naval officers, professors, businessmen, and other leading figures. Many of the most powerful figures of Sivadian society claim a common association through their schoolboy days here: and Georgians are keen to meet each other, and recall their younger days in delight.
Ad blocker interference detected!
Wikia is a free-to-use site that makes money from advertising. We have a modified experience for viewers using ad blockers

Wikia is not accessible if you've made further modifications. Remove the custom ad blocker rule(s) and the page will load as expected.